GasSecure acquired by Dräger
The Norwegian venture-backed company GasSecure AS is sold to Dräger Holding International GmbH for approximately 500 MNOK. The company will strengthen Dräger's portfolio within gas detection with its wireless gas detector for the oil and gas industry. The sale is the proof of GasSecure's success both in the market and as a venture backed investment.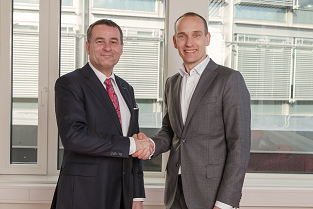 Stefan Dräger, Executive Board Chairman of Dräger,
and Knut Sandven, CEO of GasSecure


Read the presse release here...