GasSecure offers turnkey wireless gas detection systems as stand-alone solutions that only require a mains power supply for operation. These systems can be designed with monitoring devices for easy access to real-time and historical safety data or with controllers for connection to a site safety integrated system (SIS) with full SIL2 (safety integrity level) compliance.
A GasSecure turnkey system - accessible via a user interface - includes our wireless gas detectors GS01 for flammable and Polytron 6100 EC WL for toxic gases. These communicate through ISA100 Wireless infrastructure (access points and gateway) with the monitoring device or controller. Additional devices such as sounders and beacons can also be included or existing devices are activated from system alarm outputs.
For seamless integration into legacy analogue control systems, GasSecure also offers the GS01 gas detector with a 4 to 20 mA output solution. For temporary installations or site surveys we have designed a mobile system built into a protective case with wheels, offering maximum flexibility.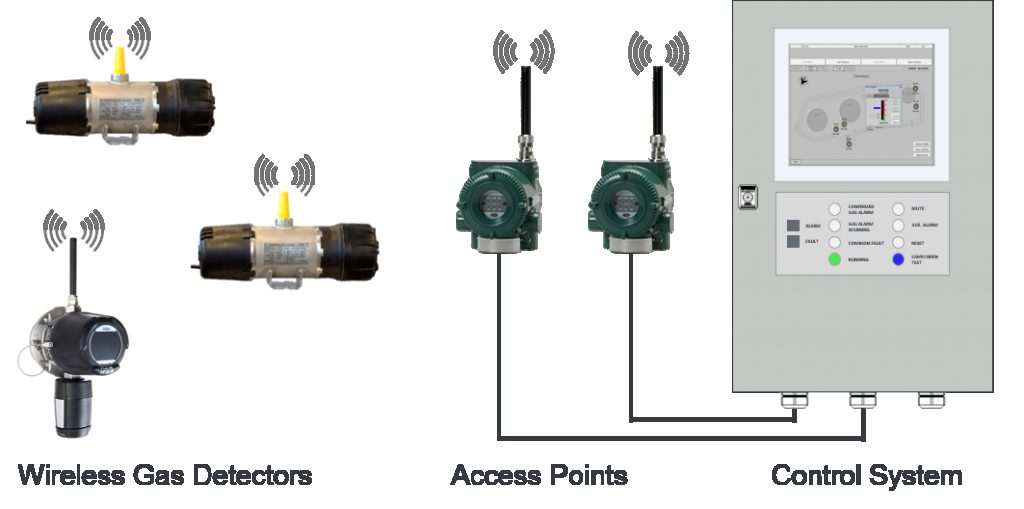 Key Features
True wireless – No cables to field instruments present significant cost and time savings as well as installation flexibility.
Fast response – Immediate initiation of alarms for gas presence.
Full redundancy options and SIL2 compliance – Available for SIS operation
ISA100 Wireless compliant – Entirely based on this open platform for easy integration of additional field wireless instruments.
Modular design – Highly flexible design concept, economically accommodates multiple devices.
Custom user interface – Visualization and access to all safety critical and maintenance data.

Full data sheets available in Downloads.