The GS01-EA is a wireless infrared gas transmitter for continuous monitoring of flammable hydrocarbon gases and vapours. This GS01 product variant comes with the same principal features as the standard GS01. The intrinsically safe and SIL-rated transmitter features an extended antenna. This makes the GS01-EA a flexible solution for areas with challenging radio conditions.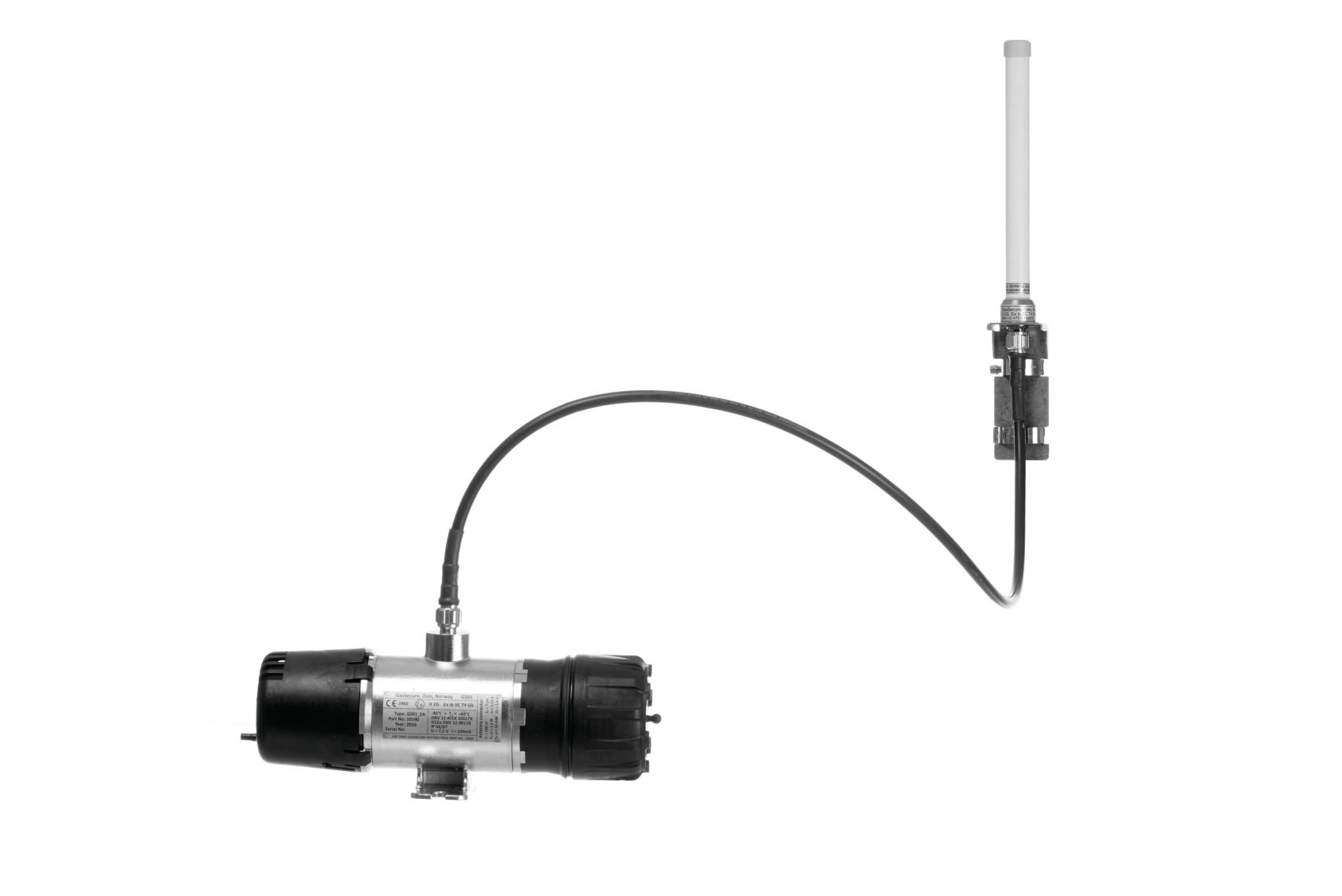 Benefits

True wireless, no cables - Wireless detection reduces project cost, installation time and maintenance effort whilst retaining the same safety levels provided by wired transmitters.


Fast detection and long battery life – GS01 technology combines fast infrared technology with ultra-low power operation. The detector response in matter of seconds provides early warning for increased plant safety without sacrificing a long battery life of up to 24 months.


Gas detection inside structures – Concrete buildings or metal structures may stop the radio signal from penetrating. With the GS01-EA the remote antenna can be placed up to 30 m away from the detection point. Measuring gas inside a structure and communicating with the wireless network on the outside is thereby neatly solved with the GS01-EA.


Installations in demanding conditions – Heavy gases are normally detected close to the ground. Unfortunately, radio signals are absorbed by the ground so that wireless communication can be challenging at these locations. The GS01-EA detector with separate antenna is the solution. The transmitter is kept at the ground for optimum detection, whereas the antenna is fixed high up for the optimum wireless signal.


Safe, wireless communication – The SIL2-capable GS01-EA uses the industrial wireless standard ISA100.11a for wireless communication. This object-based standard allows for the embedding of foreign protocols, including the SIL3-certified safety protocol PROFIsafe. In combination with GasSecure's patented SafeWireless™ communication concept for fast and secure transfer of measurement data, this enables easy integration of the GS01 into safety instrumented systems (SIS).


Long radio range, fail-safe networks - The wireless communication range is up to 500 metres. With the transmitter's repeater function this range can even be extended with additional wireless transmitters or alternative paths of communication can be enabled for a fail-safe network. Should you not require any additional gas measuring points in the application, the Polytron Repeater ISA100 comes into play.
Full data sheet available in Downloads.