GasSecure covers front page of Automatisering
The latest issue of Automatisering features an extensive article on GasSecure and the GS01 (in Norwegian). The article describes the offshore installation at the Statoil operated Gullfaks C platform in the North Sea.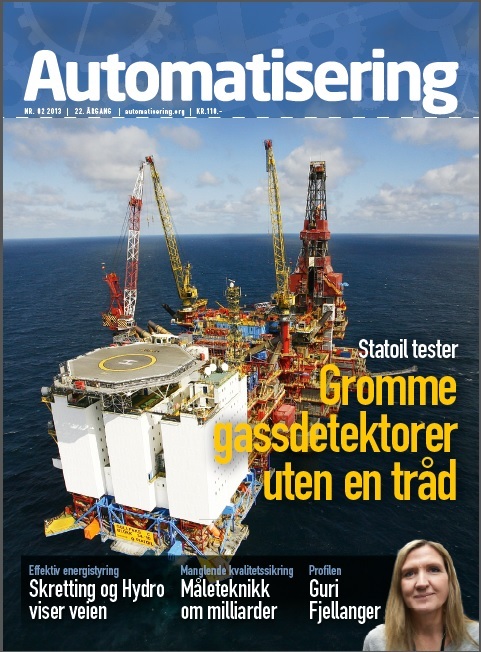 Comments from Statoil are:
The new detector (GS01) responds surprisingly fast
Radio coverage is very good and better than anticipated
In comparison tests against wired detectors, both the wired and the wireless detectors are well within the response time acceptance criteria (7 seconds)
Installation was easier than anticipated. One person installed six gas detectors in one hour. Time for system installation is estimated to 5-10% of a wired system
Total cost saving is estimated to 80% compared to a wired solution
The article can be downloaded here.